The market has been a tough read for market participants, as many are still trying to figure out exactly how much the coronavirus has damaged the economy. Over the weekend, traders will try to sink their teeth into the $2 trillion virus bill and the implications on the market.
Of course, that's a tough task… and we simply don't know how the market is going to open up come Monday morning.
Instead of trying to figure out the overall direction of the market, I've been tweaking one of my profit buckets — my Dollar Ace strategy.
You see, over the last few weeks, I've noticed some wild bets in the options market… trades that one would think are pure gambles. However, shortly after these bets are placed, they actually move in their favor.
Wall Street's elite players are capitalizing on their best ideas amidst the coronavirus crisis… and I want to expose what it is they're doing to eke out massive returns.
Stocks finally caught a bounce last week, as the market raged on Tuesday — as the S&P 500 surged by 9.3%… and the market tried to continue its rally in the morning session. 
However, while everyone and their brother are focused on the relief rally, I remain zoned in on the options market.
Why?
It's the one area where I can effortlessly generate trade ideas by just following the money flow.
Let me show you how it all works…
Last week, as I was scouring through potential trades, I saw one trader come in and place some heavy PUT BUYING activity — they didn't look like a hedge either. 
In fact, it reminded me a lot about something I noticed a few weeks ago—aggressive put buying in Chimera Investment Corporation (CIM). 
Someone came in and bought 10,000 $16 puts expiring on June 19th for $0.70 per contract. 
That means they spent $700,000 (excluding trading costs) in a long-shot trade…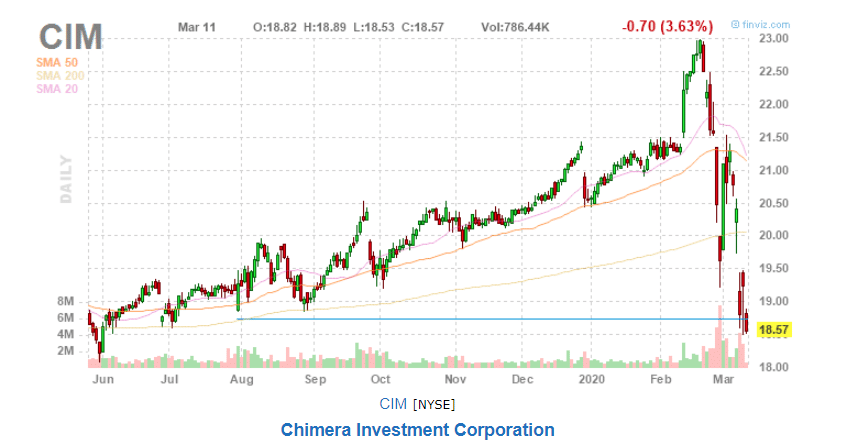 As you can see, the stock was trading at around $18.67 on March 11th.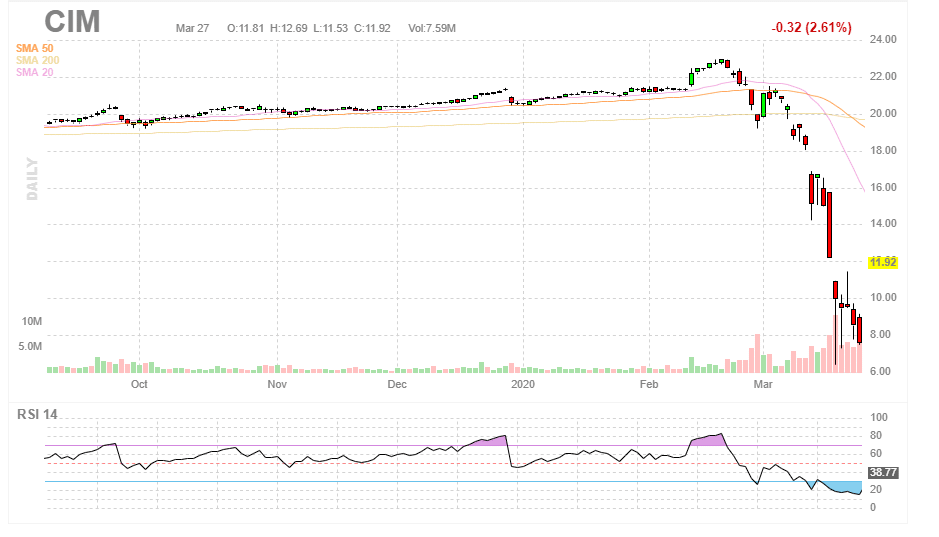 Fast-forward to March 18… and CIM hit a low of $6.52. Heck, even when the market was rallying on Tuesday, CIM traded lower… and those put options are worth more than $9 a piece. 
In other words, that bet could have been a 10 bagger (the trader could've made more than 10X their money if they took profits).
That's why I believe it's advantageous to follow the order flow in the options market… because it could help us uncover potential trading opportunities.
Don't believe me?
Let me walk you through a trade example.
How I Spotted A 200% Winner In MRNA
There's one thing you should keep in mind about the options market in this environment… the bid-ask spreads could be wide, so it helps to remain nimble. In other words, being able to move swiftly and understanding when to take profits… and not taking on massive position sizes.
For the most part, any trade I get into, I'm properly risk managing and I'm not aggressive like these Wall Street traders. Basically, if things get really sour — one trade won't ruin me.
Now, you know the name of the game… following the smart money, and I want to walk you through a quick trade I had in MRNA.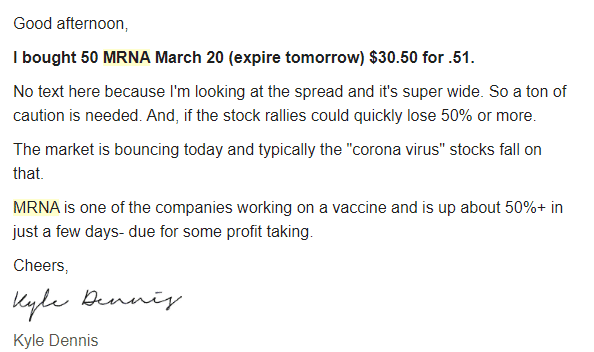 I bought puts in MRNA and let my clients know about my moves. Basically, I saw some interesting activity and figured that there would be some profit-taking after the stock experienced an insane move.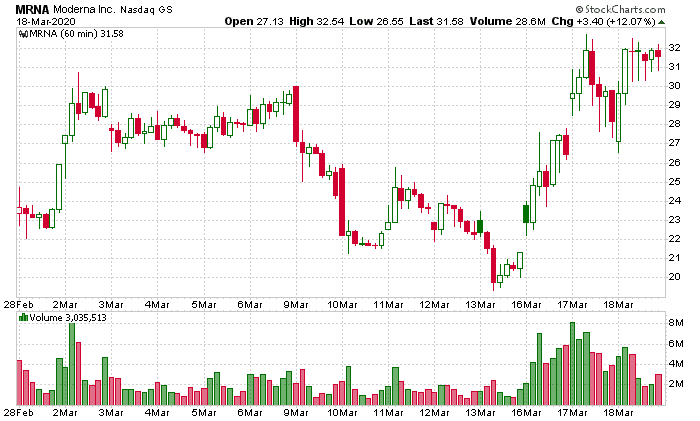 Just take a look at how far and fast MRNA moved in just a matter of a few trading sessions. At some point, I expected the stock to pull in as traders would take profits.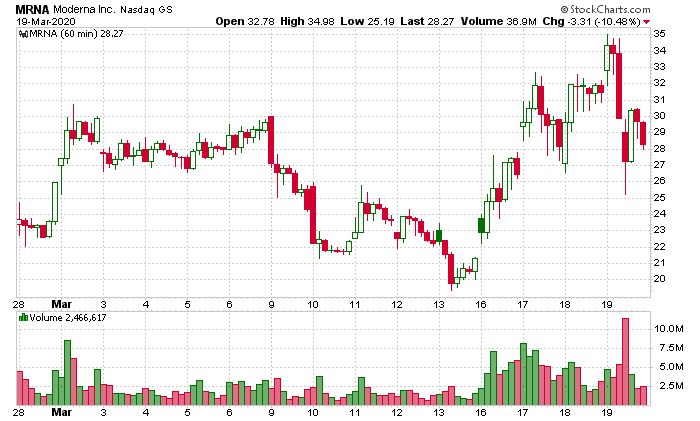 The move happened… and those options EXPLODED!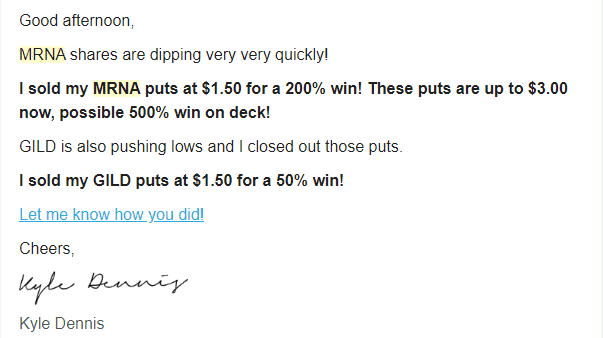 Pretty simple, right?
If you understand how to follow options activity, trading becomes a lot easier. It may sound like a daunting task at first… but don't worry, I've outlined everything you need to know in my eBook Dollar Option Trader. Click here to claim your free offer!